Extra-Curricular Activities (during lockdown)
Here we have brought together fun and interesting activities that students can do during the lockdown.We will add new content every week, so keep checking!
Juggling with mr ford
Mr Ford originally filmed this for his form but is happy for it to be shared with other students. A new tutorial will be added every week, taking you from absolute beginner to professional juggler!
Week 1
week 2
ANIMALs and NATURE

Cooking & Baking

Whether you're confident in the kitchen or don't know where to start, here are some good websites with lots of recipes, How Tos and tasty food that won't break the bank. Bon appetit!
Bosh! These guys went to High Storrs but don't hold that against them!
Martha Collison Mouth-watering recipes from The Great British Bake Off's youngest contestant
Nadiya Hussain Recipes from 2015s Great British Bake Off winner - not just cakes, either!
Jack Monroe Inventive recipes using ordinary ingredients, showing that you can eat well on a budget
Sam Stern Yorkshire boy Sam has been cooking since he was little and got published when he was 14!
Music
Here is some downloadable music for you to play at home:
Sheffield Music Hub is encouraging you to hold a #gardengig at 4pm (anyday, everyday if you wish) to bring music and positivity to your community. Whether it be your child or you who plays, we want to lift spirits and keep our students practicing and performing. We ask that you be mindful of your neighbours - maybe don't go for the loudest thing you can think of! Tag SMH in your videos on Twitter or Facebook and show the world that music is alive!
Virtual Online Choir run by Sheffield Music Hub - This will run on a Tuesday morning 11:30 - 12:10 through Zoom. You can find out more information about signing up here - it's not too late!
PE with Joe See if you can keep up with the Body Coach, Joe Wicks, as he leads the nation in a PE class every weekday morning at 9am. You can do it live or at a time that suits you. You don't need a big space or any equipment and the whole family can give it a go.
Silverdale PE Dept Follow them on Instagram and join in with regular challenges set - and undertaken! - by the PE staff. You can find them at @silverdalepe1
explore museums around the world
Explore these amazing museums online:
The British Museum: includes virtual tours, podcasts and online resources.
The Courtauld Institute Take a virtual tour around the world's leading centre for the study of the history and conservation of art and architecture.
The Museum of Broken Relationships, Zagreb and Los Angeles: this interestingly named museum takes a nostalgic look at old flames – and it's really quite beautiful. Each item on display represents the donor's ex, and the stories behind them range from uplifting to heartbreaking. Who knew an old toaster could be so poignant?
The Natural History Museum: includes behind the scenes insights, an online tour with Sir David Attenborough and the chance to hang out with scientists online.
NASA has lots of interactive activities for you to enjoy at home in their STEM @ Home area and Kids' Club.
reading for pleasure
The annual Hay Festival is going online for the first time this year for loads of interviews and events with your favourite authors, including Liz 'Tom Gates' Pichon , Cressida Cowell, Emma Carroll, Onjali Q. Rauf, Muhammad Khan, Michelle Paver, Laura Bates, Dean Atta and Jon Chase. You can watch them for free through the HayPlayer to learn more about the books and writers that you love and pick up writing tips, too.
Check out these 10 Minute Challenges which are set daily by bestselling authors and illustrators. You can also watch authors talking about their books and learn a bit more about them
My hope is that a good book will provide you with both rest and escape, thrills and adventures to help you cope with being inside so much. It's certainly one of the ways that I am coping!
Here are some useful websites to make sure you have plenty to read and to remind you how many great books there are out there just waiting for you:
Lots of you got books out of the library before school closed - why not write a short book review and email it to me and I will put it on Eclipse, our school library catalogue.
If you have any questions about your books, what to read next or just want to tell me what you're reading and enjoying, I'd love to hear from you. You can email me at csenior@silverdale-chorustrust.org
Mrs Senior, Librarian
Currently reading: One by Sarah Crossan
theatre

On now: This House from 7pm on 28th May - 4th June
On next: Coriolanus starring Tom Hiddleston from 7pm on 4th - 11th June
tv and film club
TELEVISION PROGRAMMES
Please note that links are provided where possible. If there is no link you still may be able to purchase via different streaming services or on DVD.
Upstart Crow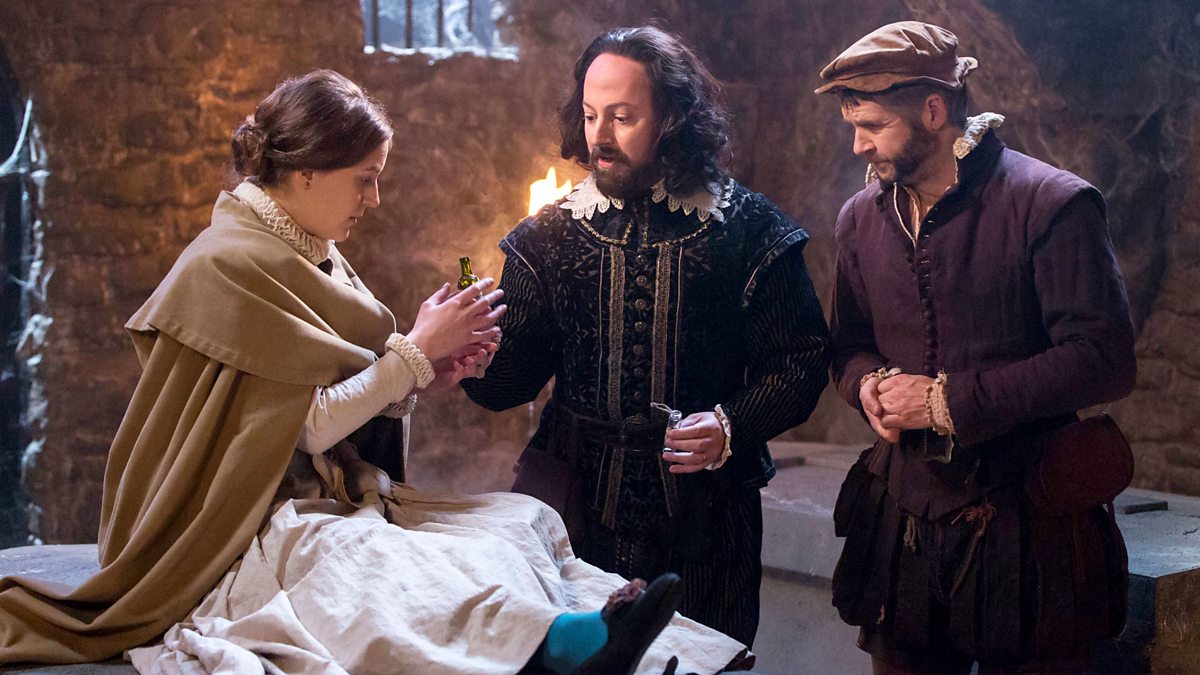 It's very silly. It's got some brilliant catchphrases ("puffling pants"). And you will actually learn things that will get you marks in GCSE English Literature. Don't let that put you off.

Outnumbered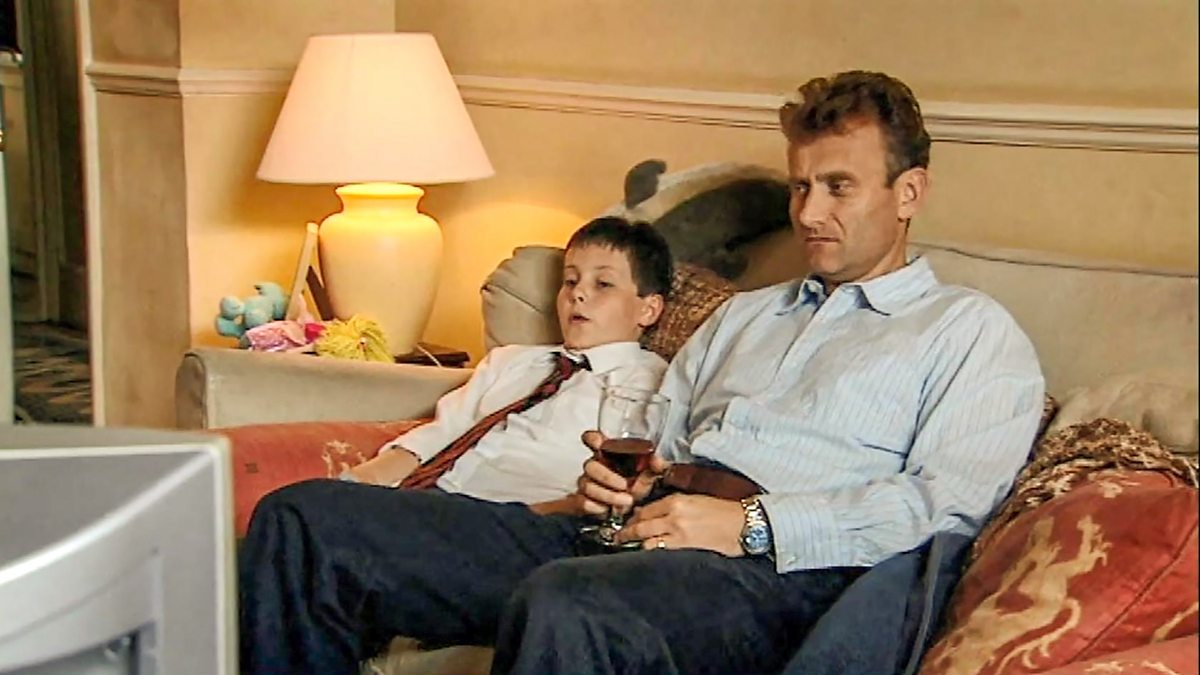 The parents are outnumbered and outsmarted by their children in this remarkably realistic and consistently funny series. Surely one day they will make a 'lockdown' episode?!
BBC Dickens (all PG):
A Christmas Carol (Christmas 2019)
Our Mutual Friend (1998)
Martin Chuzzlewhit (1984)
Bleak House (2005)
Little Dorrit (2008)
Oliver Twist (1948)
BBC Jane Austen (all PG):
Persuasion
Emma
Pride and Prejudice
Northanger Abbey
Sense and Sensibility
FILM: RESOURCES
Common Sense Media a leading source of entertainment and technology recommendations for families
Into Film offers lots of resources for young film buffs; from film guides, to tips on directing, how to story board, quizzes and much more.
British Film Institute Lots of information on all things film and cinema, including loads of film lists an online filmmaking course (£40 for 6 90 minute sessions) and the See Yourself on Screen competition
Film: SHAKESPEARE
A Midsummer Night's Dream: Bottom and Puck etc. in this really flash and funny adaptation, adapted for television by Russell T Davies (who created the modern day Doctor Who series).
Film: CLASSICS
Pride and Prejudice (PG)
Parades End (15)
Swallows and Amazons (PG)
The Age of Innocence (U)
A Room with a View (U)
The Remains of the Day (U)
One Flew Over the Cuckoo's Nest (15)
The Secret Garden (due in cinemas April 2020) (U)
Great Expectations
film: Greek / Roman Mythology
Ben Hur (PG)
Spartacus (PG)
Jason and the Argonauts (PG)
The Clash of the Titans (12)
Percy Jackson and the Olympians (PG)
Percy Jackson Sea of Monsters (PG)
Troy (15)
The Story Teller - Greek Myths (Amazon) (U)
Beowulf (PG - 13)
film: Dystopian
Hunger Games / Catching Fire / Mockingjay (12-15)
Maze Runner / Scorch Trials / Death Cure 12- (15)
Divergent / Allegiant / Insurgent (12-15)
Mortal Engines (12A)
Fahrenheit 451 (15)
1984 (PG)
film: Fantasy
Harry Potter (PG to 12A)
The Hobbit (12)
Lord of the Rings Series (12)
The Chronicles of Narnia (PG)
Skellig (PG)
Spirited Away (PG)
film: War
The 12th Man (15)
Diary of Anne Frank (12)
The Book Thief (PG-13
The Great Escape (PG)
Empire of the Sun (PG)
Schindler's List (15)
Dunkirk (12)
Saving Private Ryan (15)
Hope and Glory (15)
Gallipoli (PG)
Letters from Iwo Jima (15)
Atonement (15)
film: 18th and 19th Century
Sherlock Holmes (PG-13)
Alias Grace (15)
North and South (12)
The Mill (12) (Amazon)
Anne with an E (12) (Based on Anne of Green Gables)
Titanic (12)
film: American / American History
Gatsby (12)
12 Years a Slave (15)
The Color Purple (15)
BlacKkKlansman (15)
The Last of the Mohicans (12)
Little Women (U)
The Grapes of Wrath (12)
The Outsiders (12)
Stand By Me (15)
Hidden Figures (PG)
film: Gothic
The Woman in Black (15)
Jane Eyre (PG to 15 depending on adaptation)
Sleepy Hollow (12)
Picnic at Hanging Rock (PG)
film: Others
The Life of Pi (PG)
A Monster Calls (12A)
A Series of Unfortunate Events (PG)(Netflix series or film)
The Hate U Give (12)
If you have suggestions for the TV and Film Club please send them to us via email here.
want to be a writer?
With all this time at home, why not get writing? There are loads of useful resources online, including inspiration from other writers. Don't just dream about it - get writing!
The 500 words blog: this contains lots of interviews with writers, as well as advice for young people about writing.
Pobble 365: every day they post new material to inspire you to write!
BBC Writer's Room: if you ever want to write for TV, this is the place to start! As well as advice and examples of scripts, there are lots of interviews - including the latest one with former Doctor Who showrunner, Russell T Davies.
Hive South Yorkshire: Supporting young people aged 14-19 to reach their writing potential
Poet Laureate Simon Armitage (of 'Remains' fame) has written a national poem about the lockdown. It makes comparisons with Eyam in Derbyshire. Amateur poets have then written responses to Simon Armitage, such as student Sadie Souter at exposure.org.uk Why not do the same: we would LOVE to see your own poems!
If you've written something you're proud of or want a focus for your writing, why not enter one (or more!) of these competitions?
ted talks
TED is a nonprofit organisation dedicated to sharing important ideas on a variety of topics. TED brings together the world's most innovative people to deliver short, powerful talks on issues that matter.
There are talks on every issue you can think of. Just go to the TED Talks website here and search.
art & photography
Many people - not just children! - find colouring in relaxing and Adobe is offering unique illustrations by artists on a different theme each week which are free to download here.
********************************************************************************************************
If you would like to join Mrs McCabe's virtual art club please email her for the joining code.
| Art Challenge idea | Details |
| --- | --- |
| DRAWING AND PAINTING: | |
| Loo roll challenge. | #pinkfootloorollchallenge drawing onto a loo roll! Using anything from pen, pencil or biro draw anything! |
| Draw what you see outside a window in your house. | #stayinside Draw what you see, incuding the frame! |
| Draw an eye. | Use any material you like. |
| Draw you as a super hero. | Draw yourself as a super hero, or your alter ego! |
| Chalk star. | Use tape to draw out a star (or any other shape) then use chalk to colour in the spaces. Remove the tape! |
| Drawing different textured surfaces. | Rust, Glass, Bark, Fabric, Brick, Stone, Fruit skin |
| Rust, Glass, Bark, Fabric, Brick, Stone, Fruit skin. | Shape and take a photo! |
| Potato block printing. | Students can make a repeat pattern on fabric or large sheet of paper (see Molly Mahon on IG) can be used to wrap a gift to an key worker. |
| Create a drawing of your pet using a variety of mark making. | Use pen, pencil, biro or even charcoal from your fire. |
| Make a Giacometti style figure using sticks or wire. | Research the artist and then see if you can create your own. |
| Find three objects which are important to you currently and arrange them into a still life composition. | Draw them! |
| Take an everyday object and make a piece of art… | Think about using spoons, fruit, pencils, keys, glasses, kitchen utensils. |
| | |
| PHOTOGRAPHY: | |
| Photograph 3 manmade and 3 natural surfaces close-up. | Try using a "Macro" setting on your phone or camera. |
| Fill a vessel with water, create movement and photograph it. | You could add oil and food dye too. |
| Find three objects which are important to you currently and arrange them into a still life composition. | Photograph them! |
| Dress up as an famous artist's portrait and get a family member to photograph you. | Reseach famous artist paintings and try and recreate them using what you have at home. See #gettymuseumchallenge on Instagram. |
| Create a word by photographing things that look like letters | Make links to the lock down....stay at home, family, isolation... |
| Photography something small looking big! | Use your camera to make something small look big, a toy figure, peice of jewellery, etc |
| Crazy eyes. | Stick eyes (these can be made using pen and paper or balls) and stick them on as many objects as you can find and photograph them! |
| Landart. | Create artwork outside using things you can find in your garden (Andy Goldsworthy). |
| Create colour wheels | Create colour wheels |